POSTED BY KAITLYN MCCONNELL ON MARCH 18, 2019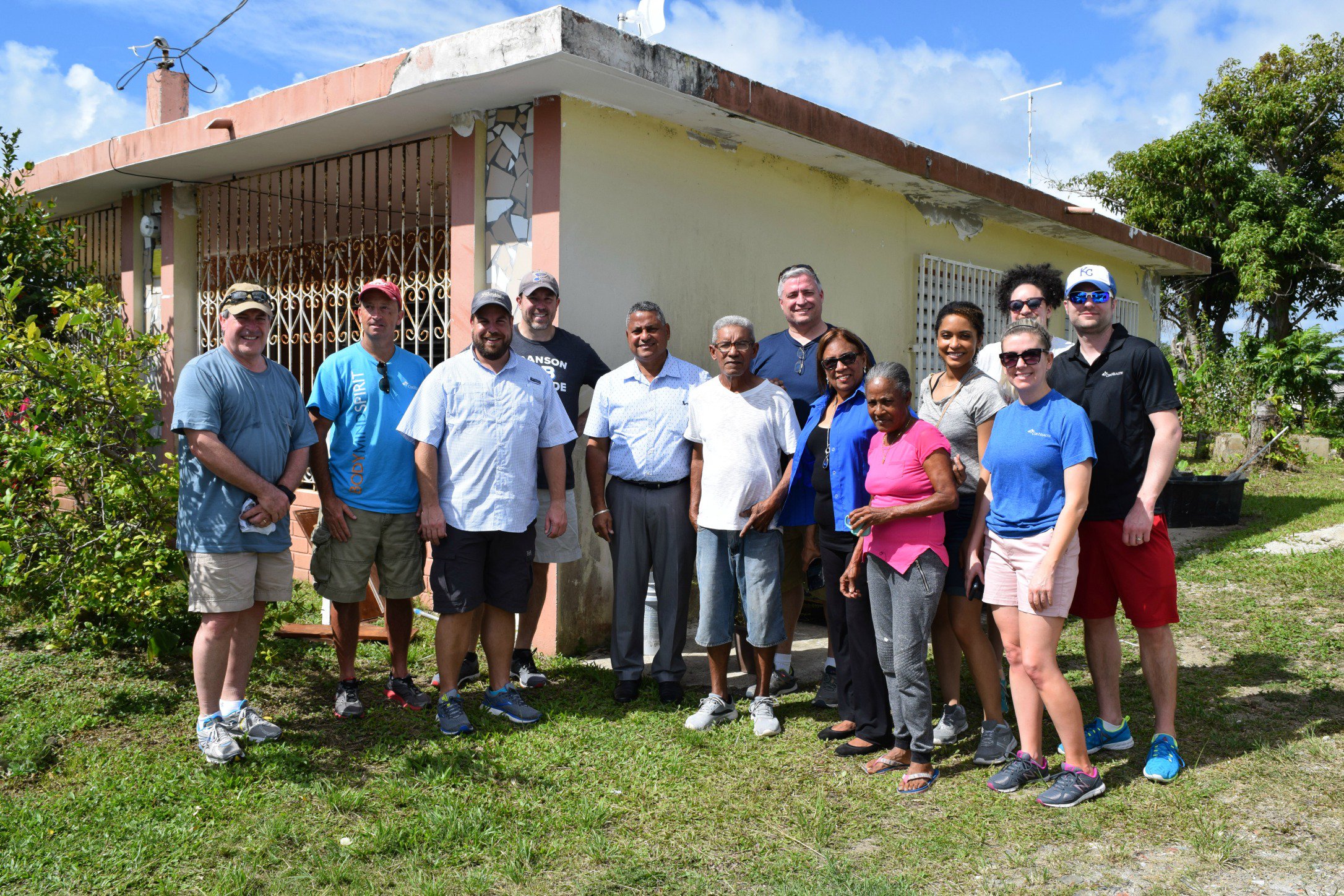 It's tempting to trust the waves of water that roll onto the beach at Punta Santiago, a tropical paradise where purple flowers peek through the sand like polka dots, and hazy fog highlights mountains in the distance.

But looks can be deceiving. The waves' beautiful, see-through shades of paradise blue brought devastating destruction to Humacao, the beach's nearby town, through Hurricane Maria in September 2017.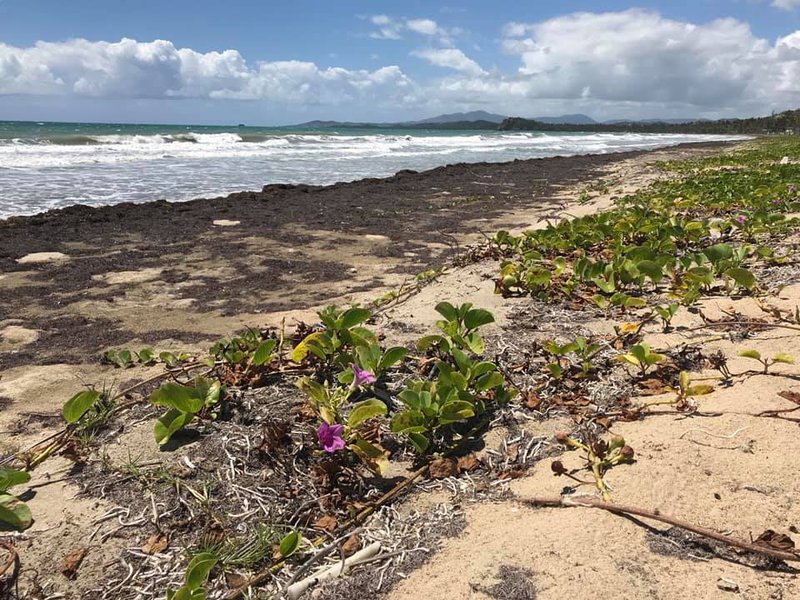 Punta Santiago
For days, water came crashing from the beach — and a nearby river — and into the homes and lives of citizens throughout the community.

"The sea came from there, and the river came from there," says 70-year-old Carmen Sierra, who has lived in Humacao for the vast majority of her life, as she points in opposite directions.

Even 18 months later, townspeople are still rebuilding their lives from the disaster. Some, like Sierra, have largely put things back together. But she speaks of neighbors, others who have lived in the area for a lifetime, who have had a much more difficult experience.

"Some people still need help," she says.
One of those people is Virginia Riveria Camacho. A neighbor of Sierra, Camacho has lived around Humacao her entire life, but faces health challenges that have made recovery from the hurricane especially difficult.

On her own, that is.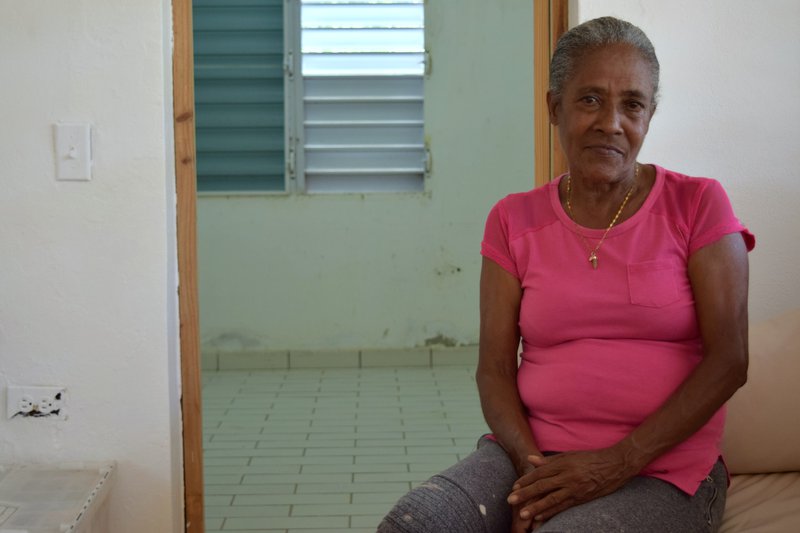 Virginia Riveria Camacho

In March 2019, leaders from CoxHealth, the Branson Area Lake Chamber of Commerce and the Taney County Partnership came to Humacao to help Virginia. Leaders from the top levels of both organizations made the trip, tools in hand, in an effort to help fix Virginia's house and get her life back to a new sense of normalcy.
"Here's one woman who has been impacted more than we can ever know, but with a couple of days' work and 10 to 15 people, we can greatly impact her standard of living," says Steve Edwards, president and CEO of CoxHealth, as he pauses from power-washing Virginia's house. "I'm very glad we can be part of this effort to rebuild her life."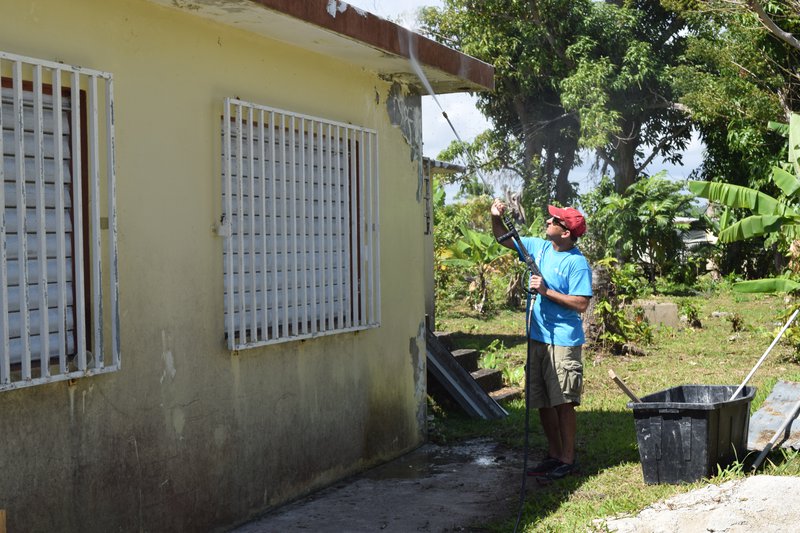 Steve Edwards at work
For nearly 20 years, the walls of that home have remained a constant for Virginia. Her home was a place she didn't want to leave, even when faced with Hurricane Maria.

After all, given her lifetime of seeing storms, she figured it would be OK to stay during this one, too.

She quickly realized, however, that this one was different. Water rose quickly during the Category 5 hurricane, forcing her to go to new heights to stay safe.

"I went and got up on the table," she says via interpreter, of her actions to escape the rising water. Eventually, someone had to break into the house to help her get out.
Eventually, the water subsided but the damage was done. Save a few momentoes, the physical possessions of her life were gone.
"I lost everything," she says. "Shoes, clothes, everything."

A small statue that belonged to her mother sits on a shelf — "That's one of the only things that survived," she says — and a photo of her husband's parents smiles from the wall.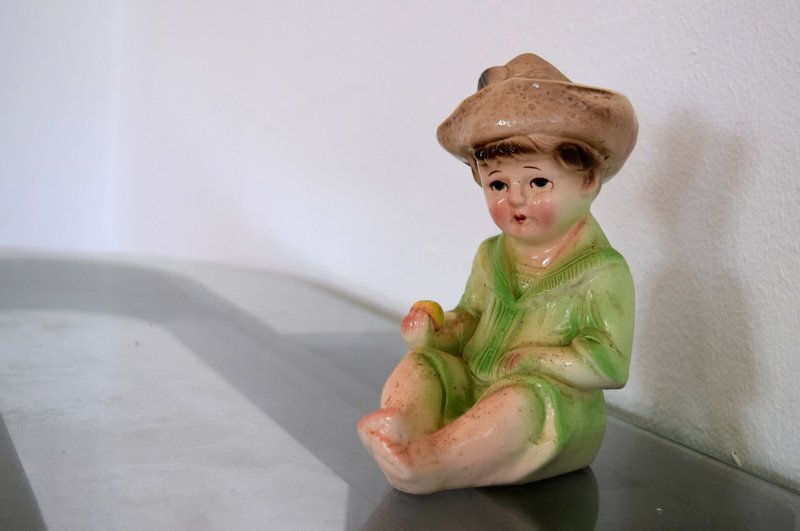 The statue that remains
Nearly empty rooms, however, show the devastation of the disaster.

Much of that will be remedied by the time CoxHealth team leaves. That group includes Edwards, William Mahoney (president of Cox Branson and the Community Hospital Group), Lynne Yaggy (chief nursing officer at Cox Branson), Ron Prenger (senior vice president and chief hospital officer), Andy Hedgpeth (vice president of Human Resources) and Celeste Cramer (system director of Recruitment and Retention).
The team is currently prepping walls to paint, inside and out. They're addressing plumbing issues, retiling areas of the home, and also engaging contractors to work as well when greater expertise is needed.
They've also purchased furniture to fill her home once the work is done.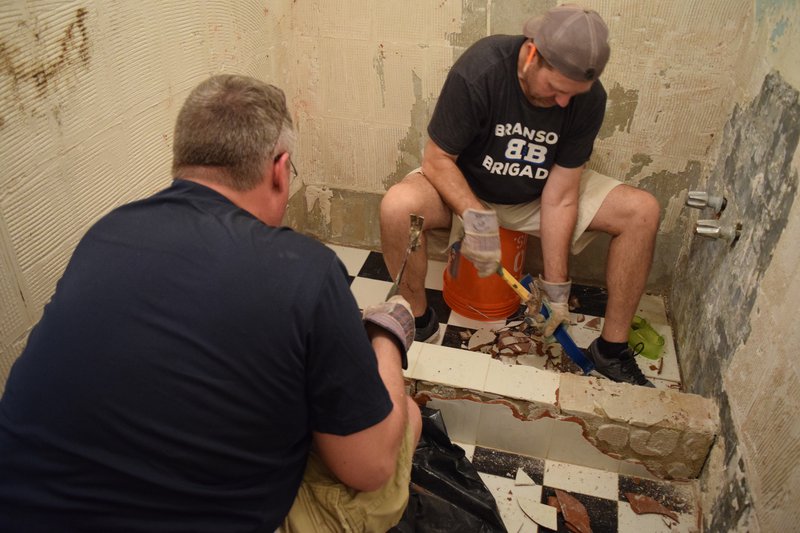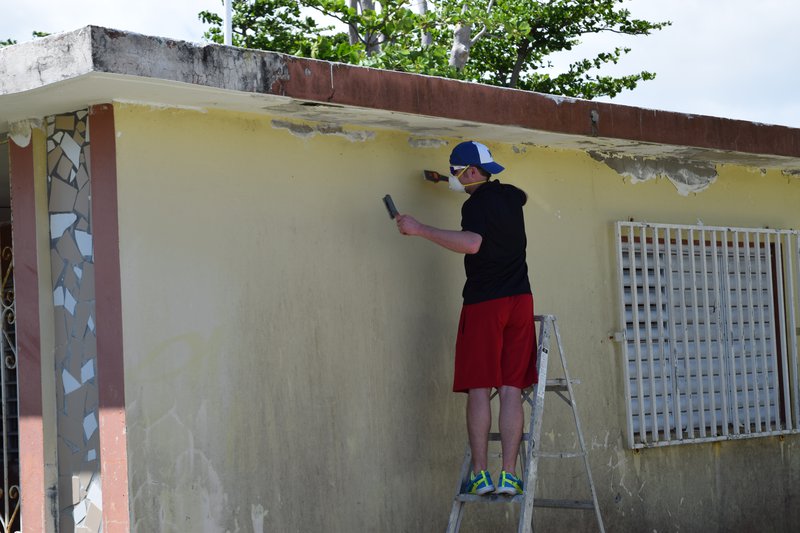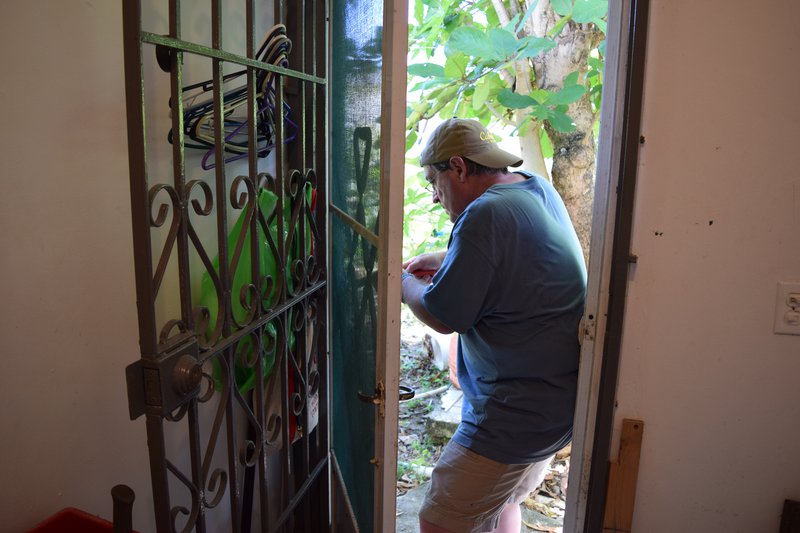 "Since we are now recruiting nurses and other professionals from the island, we wanted to do something to give back," says Hedgpeth. "We're even pushing for legislation at the top level that compels companies to invest in the local community when they recruit here. We feel it's the right thing to do, and we're thrilled to help Virginia in this way."

It seems Virginia is thrilled for the help as well.

"This is what God sent," she says.