A Behind-the-Scenes Look at Living in America's Favorite Family Destination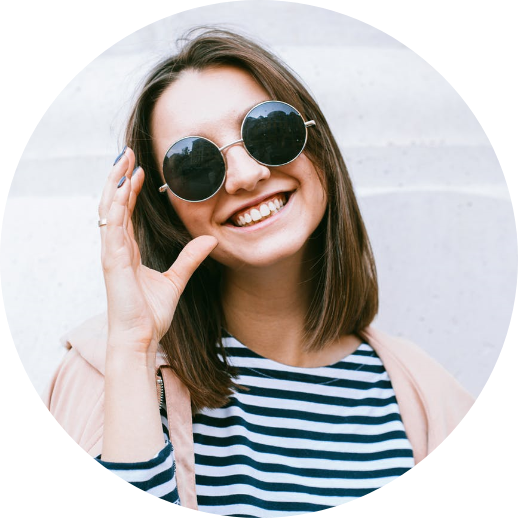 Katy Sheering
We've all had that golden moment on vacation. Surrounded by beautiful scenery, awe-inspiring attractions, and sun-soaked adventures, we find ourselves wishing we never had to go back home. But what about the people who DO live in these famous vacation spots?
We headed to one of America's premier family vacation destinations, Branson, Missouri, to find out. The city attracts over nine million visitors annually, thanks to the endless itinerary of live shows, state-of-the-art museums, and thrilling theme park rides. And that's just within the city itself. Far from the bright lights of the entertainment district, Branson also reigns supreme as a camping and outdoor destination, surrounded by the jaw-dropping beauty of the Ozarks and three pristine lakes.
But in recent years, this Midwest entertainment powerhouse has made headlines for different reasons. Branson has seen a surge of newcomers relocating to the area, drawn in by the promise of a family-focused community, economic opportunity, and a never-ending roster of things to do. To find the "why" behind the move, we sought out entrepreneurs, young professionals, and families who recently relocated to the city and asked what it was like to live in one of America's favorite vacation destinations.
Meet Michelle Brashear:
Entrepreneur and Owner of Local Flavor
When Michelle and Greg Brashear opened up their first restaurant, Local Flavor, in Haskell, Oklahoma, Michelle had no idea it would be such a success that they'd one day open up a second location in an entirely different state. But their hard work and love of quality American down-home cooking proved successful, to the point where even the clientele was frequently asking if they had plans for a new branch.
"But I kept saying no, no. Unless it's in Branson, I don't want to do that," laughed Michelle.
Branson already had a special place in Michelle's heart — like many families, she had been traveling there since she was a little girl and had continued the vacations into adulthood. But one day, a friend sent her a picture of a building for sale in the city, and Michelle was hooked.
"We looked it up and knew that it would take an act of God to get this building. We came up from Oklahoma, met with the owners, Dwight and Linda Sprague, and they made a miracle happen."
After that, things began moving quickly. Michelle was impressed by the genuine culture of community, care, and support that she encountered along every step of the way of opening her business. From the staff of City Hall to fellow restaurateurs, realtors, and suppliers, people stepped up to make sure the process ran smoothly and all permits were in place.
Soon after the restaurant's grand opening, Michelle found a steady stream of regulars, Branson locals eager to support a new restaurant. But the next surprise came with the realization that, although the Brashear's had planned on going back and forth between the two locations, she found herself putting off her trips back to Oklahoma.
"I found myself wanting to stay here more and more because we just love it here."
She had fallen in love with Branson's laid-back, family-centric culture and patriotic values. And while the town's population is small, the tourism industry keeps her day-to-day ever-changing.
"We love meeting the new people that come here. You meet people from everywhere, like Illinois, New York… It's really fun. It's like getting to make new friends every day!"
And, just because she now lives here doesn't mean Branson has lost any of its vacation sparkle. It just means she gets to enjoy more of it.
"There are so many things to do. There's something at all times, for all ages. The live entertainment, the great restaurants, all of the shops... It's truly like being on vacation every day!"
Meet Kortney Chambers:
Marketing and Customer Relations Manager at Sight and Sound Theatres
When Kortney Chambers first came to Branson, she had no idea she had found her new hometown. She came to study at College of the Ozarks, with a golden opportunity to earn her degree debt-free. And, when she graduated with a degree in Public Relations and a minor in Social Media, she didn't have to look far for her next big opportunity.
Kortney is the new Marketing and Customer Relations Manager at Sight and Sound Theatres, one of Branson's biggest entertainment draws and the world's most famous Christian theater. They produce shows of epic proportions, using a specially built stage and a huge ensemble cast that includes live animals.
For Kortney, a recently graduated young professional, this type of job is a dream come true. But there's so much more that convinced her moving to Branson was the right choice.
"On my drive home, I'm always struck by just how beautiful the Ozark mountains are. It's amazing that, after leaving the workplace, I get this big breath of fresh air and say to myself, 'Wow—I live in such a beautiful part of the country.'"
And to those who might think that Branson is just for tourists, Kortney was quick to challenge that idea.
"Live here for six months, and you will understand just how much there is to Branson behind the surface of the main corridor. There is so much to do outside of the regular day-to-day tourism in Branson."
As a new resident looking to make inroads, Kortney sees all of the opportunities Branson has to offer people like her. The city has a robust professional networking scene, and Kortney regularly attends events. She has even made close friendships with young professionals who are ambitious and passionate in their fields — just like her.
"Branson is absolutely amazing. I would recommend it to anyone looking to experience space, fresh air, beautiful scenery, while also getting to enjoy the perks of a big city. Because that's what it feels like. It's a small town with big town amenities. It's amazing how you can go somewhere in Branson and run into somebody you know.
Kourtney paused for a moment, then smiled.
"It feels like home. It feels like family."
Meet Menfil A. Orellana Barrios,
Cardiologist at Cox Health
Dr. Orellana Barrios' reason for moving to Branson is a common one — he had a great job opportunity. When hired as a cardiologist at Cox Health, he moved his entire family with him. What is unusual in his story is that he had never heard of Branson before relocating to the city.
"When I arrived, I thought, "Wow, this is a great find." I had no clue that there was such a big entertainment district, and I was thoroughly surprised that there was a theme park in the area."
This abundance of activities has been a godsend to his family. He and his wife (also a physician) have a 5-year-old and a 1-year-old, so having plenty of activities to choose from has helped set up their new life in Branson.
"We can wake up on Saturday, without having planned anything, and we can come up with so many activities. There's so much to do outdoors, and it's been very helpful, very wholesome. We take our kids to t-ball and to the soccer league… there's a full spectrum of activities!"
Both parents have lived in big cities, with more than a million citizens. It's not an experience they necessarily want to recreate for their own young family. But despite that, Dr. Orellana Barrios was reluctant to give up some of the conveniences that big-city amenities can bring — that is, until he found they were also in Branson.
"Branson is perfect because we can find anything we want. We have a great airport that makes domestic and international travel very convenient. And I work as a cardiologist, but I still have a full breadth practice here. It's a great surprise to find these types of services in a smaller setting."
There are many other perks, too. Living where nature is so prominent has been a literal breath of fresh air for the family. Where previous towns had noisy streets and towering skylines, they've now been replaced by Branson's miles of forests, with giant trees and an abundance of fresh water in rivers and lakes.
Beyond the rich scenery, Dr. Orellana Barrios has found something else deeply rooted in the community — a sense of welcoming.
"In my line of work, that's so important. I think that in smaller cities, Branson included, you tend to find people who are more down to Earth. They have a set of values that just make life easier. I think it's a slam dunk for people who have families."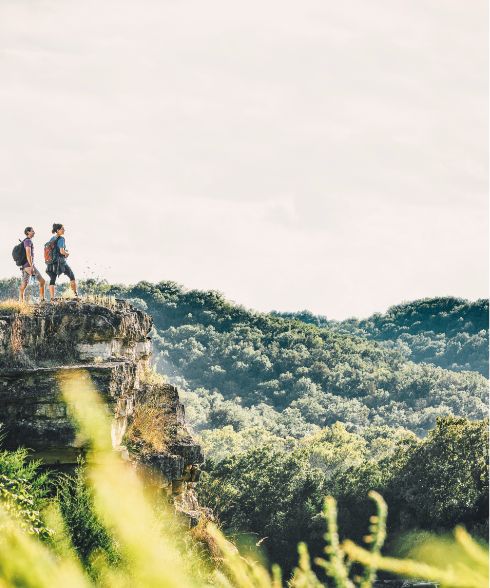 For families and single people alike, that was a theme we kept running across from some of Branson's newest citizens: Branson is so much more than they expected. There is a thriving local culture, separate from tourism. There are opportunities here, for jobs and for affordable housing. And the generosity and kindness of the community that people have come to expect on their family vacations? It's the real deal.
So, if you've ever wondered, "Why can't my vacation last forever?" perhaps the better question is "Why can't I make a home where I vacation?" Spurred on by remote work and endless possibilities, thousands of people are asking that same question. And for some of them, the answer will be found in Branson.